Below are some regularly scheduled activities for you. Please contact us for more information, and we'll be glad to share. We're just trying to be
to mindful of the safety of our community and not post too much personal information on the public web.
Sunday Night Worship

Sunday Evenings at 5:00 p.m. join us for a time of worship and community.

13011 NE Fourth Plain Blvd
Vancouver, WA 98682
(the same space Abundant Life Church)
(we are continuing to share the worship services in full via video broadcasts on Facebook and YouTube)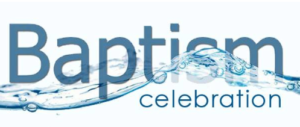 For now, Baptism Sundays are TBD. But please, don't hesitate to Email

kevinwoods@renovatus.com

if you would like to chat more about baptism, and what it means in your life. Possibilities exist!

Community Meals – First Sunday Evening of each month.

Beginning on Sunday, October 3rd, we will share our monthly Community Meal at 4:00pm in the lobby of the Abundant Life Church, followed by our worship time at 5:00. This is far more than a meal. This is a symbol of our true community found ONLY in Jesus! Make plans!
Home Communities
Those small groups are a key way for people to connect in a deeper and more honest way. These relational circles are designed to make our values more practical and also provide a forum to ask spiritual questions.

During this time of physical distancing, check with the Home Community leader for the plans for your group.
Real Men Pray – Now Meeting

Each Saturday morning a group of Jesus-lovers meet at Shari's Café (Mill Plain Blvd. & Chkalov Dr.) at 8:00 for breakfast and life-sharing. Accountability and support, along with a passion to pray for each other is at the heart of this group.
Currently the conversations are sparked by Morgan Snyder's book, Becoming a King. Get your copy ($13.79 on Amazon) and meet for breakfast & conversation at 8:00am at Sharis Cafe on Mill Plain Blvd. & Chkalov Dr.