Below are some regularly scheduled activities for you. Please contact us for more information, and we'll be glad to share. We're just trying to be
to mindful of the safety of our community and not post too much personal information on the public web.
Sunday Night Worship

Sunday Evenings at 5:00 p.m. join us for a time of worship and community. Southeast
34th Street and Hiddenbrook Dr within the Tech Center complex. (see the map on the Contact Us page)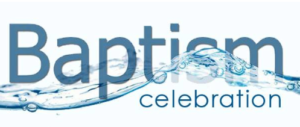 On the first Sunday of each month a baptistery is filled and ready for anyone who wishes to be baptized, making one a part of the Body of Christ; the church! Email kevinwoods@renovatus.com if you would like to chat more about baptism, and what it means in your life.
Community Meals
On the third Sunday evening, at 4:00 p.m., we joining together before the worship time to share a meal. Bring a dish to share or just come eat with us. (

no community meal gathering until further notice. Stay healthy and wash your hands

😉 )

Home Communities
Those small groups are a key way for people to connect in a deeper and more honest way. These relational circles are designed to make our values more practical and also provide a forum to ask spiritual questions. We have several groups meeting throughout the week and on the weekends there is a men's only group.
During this time of voluntary social distancing, check with the Home Community leader for the plans for your group.
Real Men Pray
Each Saturday morning at 8:00 a.m., a group of men meet at Shari's Cafe (Mill Plain and Chkalov Dr.) for prayer, breakfast and stories! Contact

homecommunities@renovatus.com

for more information.
Renovatus 101
On a quarterly basis, Kevin and Brenda Woods open their home to anyone wishing to learn more about the Renovatus church and how better to delve deeper into the life community. Drop Kevin a line to let him know you would be interested in joining them.

kevinwoods@renovatus.com