5:00 p.m. Sunday Evenings. Please join us in worshiping our God.
Currently meeting Sunday Evenings at 13011 NE Fourth Plain Blvd
Vancouver, WA 98682
(the same space Abundant Life Church)
You can also join us on Facebook or YouTube each week.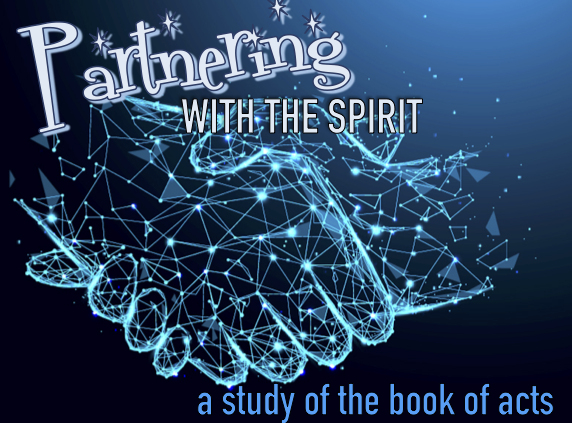 The book of Acts describes the beautiful and historic beginning of the church following Christ's ministry on this earth. While it is commonly referred to as "the Acts of the Apostles," a better title might be "Acts of the Holy Spirit!" What makes this narrative so historically important is that it includes story after story of the Spirit choosing to work in partnership with human beings! That includes the apostles, Peter, Paul … and US! Now that's worth digging into, wouldn't you agree?
So here's the personal challenge…. Let's read Acts — five chapters a week — over the next six weeks! Will you do it? Begin now! Read one chapter each weekday, or read the five assigned chapters multiple times during the week. As you read, take note of the broad variety of people who choose to allow the Spirit to work through their words and action. And pay attention to the activity of the Spirit in people and in the world!

Whether you attend in person or tune in online, step into the next six weeks with determination and a sense of anticipation of what might happen if you were to fully accept your role of partnering with the Spirit!
__________________________________________________________________________________________________________
Simply put, we are ordinary people – honest about our struggles – finding extraordinary life with Jesus. We think it is important that you get to know us and what we believe about God and traveling with Jesus through our lives. If you do, you may discover why we are having such a beautiful journey.
We hope you find this page helpful in gaining a slight sense of who we are, and what we're about. Please do not hesitate to reach out if there is anything we can do to help support you as you explore your Jesus story, or if there ways we can help you, pray with you, or just be a part of your journey.
~~~ Worship together on Sunday evening's begins at 5:00 p.m. ~~~
~~Worship with God all the time~~