5:00 p.m. Sunday Evenings. Please join us in fellowship, worship, and experiencing God.
Meeting at 15815 NE 18th St, Vancouver, WA 98684
(the same space Eastpark Church Ministry Hall)
November 26 – December 17
What way is Christmas scandalous? How can that be? We sing "Jingle Bells" and "All is merry and bright"but prefer to ignore some harsh truths connected to Christmas, but the truth is, Jesus came at a time of social upheaval … and senseless deaths … and … scandal!
What if we chose to embraced the scandal? How might the Renovatus Jesus-followers be blessed by the obscenity of it all?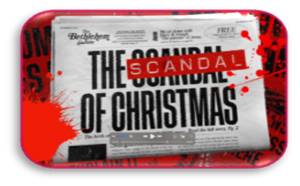 Requests & Interests
General Info
Teaching List for 2023
Please join us in prayer over the teaching series for 2023








Simply put, we are ordinary people – honest about our struggles – finding extraordinary life with Jesus. We think it is important that you get to know us and what we believe about God and traveling with Jesus through our lives. If you do, you may discover why we are having such a beautiful journey.
We hope you find this page helpful in gaining a slight sense of who we are, and what we're about. Please do not hesitate to reach out if there is anything we can do to help support you as you explore your Jesus story, or if there ways we can help you, pray with you, or just be a part of your journey.
~~~ Worship together on Sunday evening's begins at 5:00 p.m. ~~~
~~Worship with God all the time~~