Current Series: Moving Mountains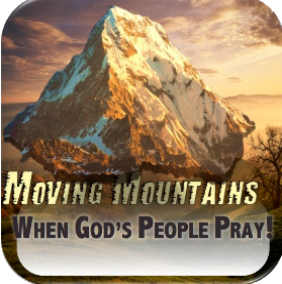 Prayer is dynamic!
It is much more than making a few requests and hoping for the best. It is
much more than we think! Here is a profound truth:
In prayer, we have been called into partnership with the God of Creation!
What happens when God's people pray? Things happen!
Beginning on September 10th, the Renovatus community will not simply engage in a Bible study on prayer. On the contrary. We will engage in what we were made for: intimacy with God!
| | |
| --- | --- |
| 10-Sep | The Journey Begins |
| 17-Sep | Perspective. Who He is & Who I Am |
| 24-Sep | When God's Responses Disappoint |
| 1-Oct | Partnership & Authority |
| 8-Oct | Testimonies |
| 15-Oct | The Divine & Human Heart |
| 22-Oct | Removing Obstructions |
| 29-Oct | Prayer that is Expansive. Pt 1 |
| 5-Nov | Prayer that is Expansive. Pt 2 |
| 12-Nov | An Evening of Prayer |