Directions
Church Location & Address:
34th & Hiddenbrook Dr, Vancouver, WA (link to Google
map
)
Sharing a location within the SE Inc compound, you find us each Sunday evening in building 3. Once you turn off 34th, go past the guard shack, turn right at the stop sign. Then follow the road to the first parking lot on the left. Walk up the sidewalk to the first building on the right. We look forward to meeting you.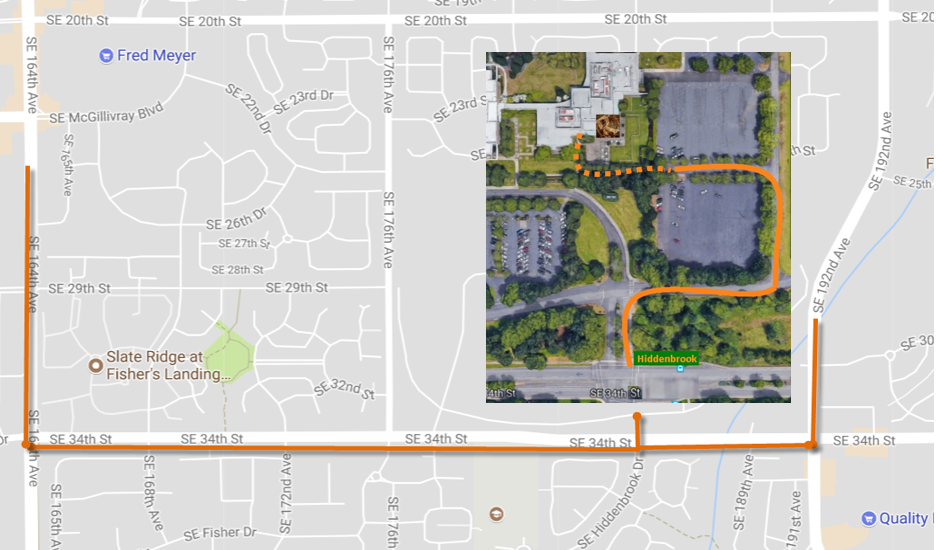 Telephone & Fax:
Tel: (360) 896-0314
Email: KevinWoods@renovatus.com
Meeting Times
Sunday evenings at 6:00 p.m. – community worship and teachings. Children's actives also available.
First Sunday of every month – Baptism celebrations. Contact Kevin if you're interested and for more information.
Third Sunday evening at 5:00 p.m. – join us for a community meal before worship.
Home Community Gatherings
Women's Book Study – September through November @ 9:30 a.m.

Real Men Pray fellowship – Saturdays at 8 a.m. Meet at Shari's restaurant on Mill Plain and Chkalov Dr.
____